Maps - Compass - GPS
How to make great maps for your Woodland Caribou Park Canoe Trip

How to easily plot magnetic bearings on your maps so you always know where you're going

Using the Universal Transverse Mercator Grid system (UTM Grid System) to exactly specify a place on the map

Using your GPS receiver to find out exactly where you are on your Transverse Mercator topographical map
Maps and compass and GPS - we all know what they do. Why then in the year 2002 do we still get lost?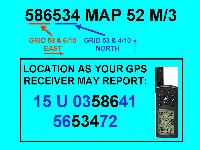 All of our navigation tools come with directions. There's that little sheet that comes with our Silva compass. The border of our map is full of notes and diagrams and heck, a GPS receiver comes with whole book of information! Can't we just throw it all in our map case and figure it out when we get to the end of the portage?
Well, no.
In order to use the wonderful tools so painstakingly developed by our distant and not so distant ancestors, we have to do a little studying. So here are some map and compass and GPS facts that you'll find very interesting - practical knowledge that you can use right now.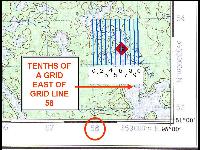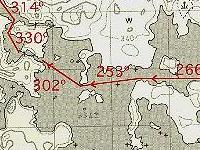 After you complete these lessons, you'll have the knowledge to know where you are, and where you're going. You'll learn how to use the Universal Transverse Mercator Grid on your topographical maps. You'll find out that you can plot out your entire trip with magnetic bearings so you'll always know exactly where to point your canoe. You'll learn how to set up your GPS receiver so that the map and the receiver talk the same language. Best of all, you won't have to kick yourself like I did. I had to kick myself for not learning this stuff years ago, when I could have used it!
The slides that make up these lessons were part of a talk I did for a canoe show in Wisconsin.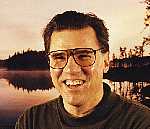 I gave a talk about Woodland Caribou Park - that's why all of the examples are geared toward Woodland Caribou. With a little reading and some thinking, you should be able to adapt the information I'm showing you to different parts of Ontario. Once you realize how useful your maps and compass and GPS receiver can be, you'll take the time to read more about maps and the Global Positioning System. With experience, you can easily adapt the knowledge to whatever part of the globe you're going to travel.
Have a great time on your next canoe trip. I don't know where you're going, but if you read and practice, you're going to know exactly where you're going!